The weather
Thursday,
Weather conditions
A front reaches the Alps.
The weather today
Mostly cloudy with widespread rain in the afternoon. During the night partly heavy rain.
Mountain weather
Cloudy, low visibility with widespread rain during the day. Snow line dropping from 2600 m towards 2000 m in the North, 2300 in the South.
Friday,
Weather conditions
The air masses will become more dry.
The weather tomorrow
In the morning mostly overcast with some rain showers. During the day some sunny spells, during the afternoon local rain showers will develop. Föhn winds in some valleys.
Mountain weather
Clouds will often reduce the visibility, some sunny spells can still be expected. Some rain showers during the day.
Saturday, 06.06.
Sunday, 07.06.
Monday, 08.06.
Webcams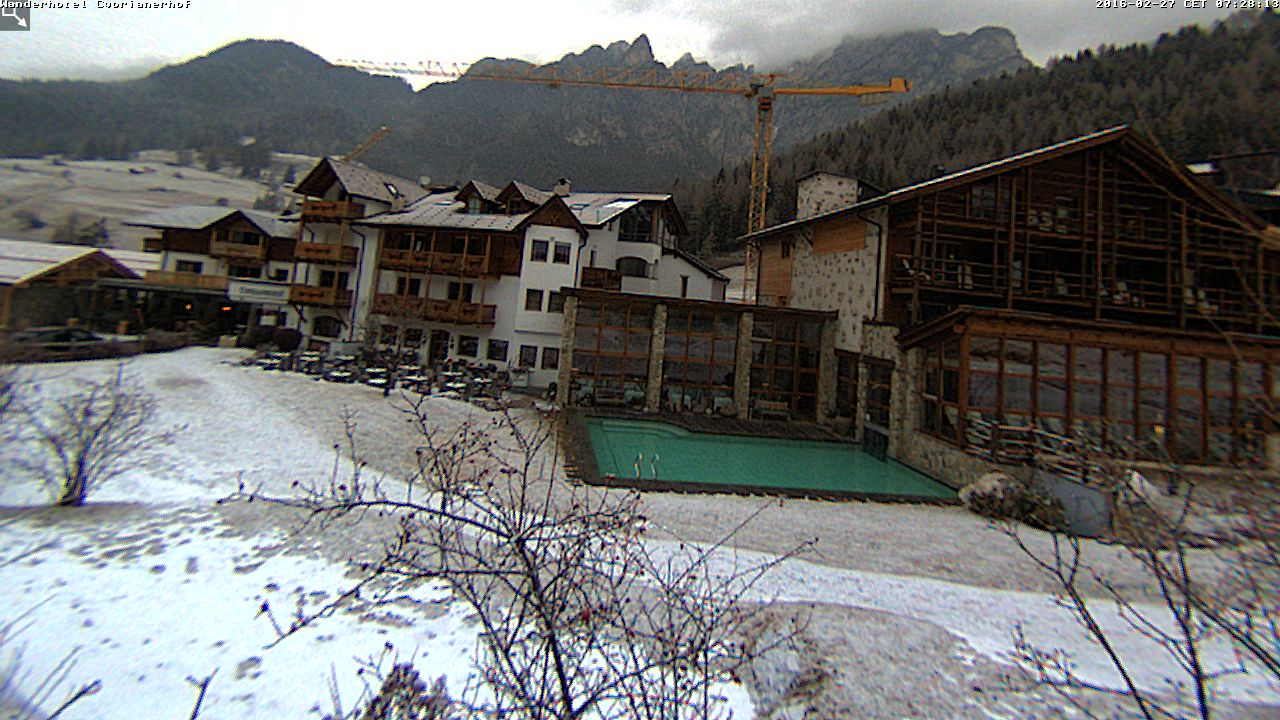 ALL WEBCAMS