The weather
Thursday,
Weather conditions
The alpine area is under the influence of a ridge of high pressure.
The weather today
The weather will be quite sunny. Especially in the morning some thicker higher clouds can weaken the sun. In the afternoon rain showers have to be expected.
Mountain weather
There will be quite calm and sunny weather conditions. In the morning some clouds are moving throuhg. In the afternoon some rain showers have to be expected.
Friday,
Strong cold front on Saturday
On Friday the weather will be friendly with plenty of sunshine and some passing clouds. In the evening the probability of thunderstorms rises. On Saturday a could front is moving through. Especially in the morning violent thunderstorms and widespread rain can occur. In the course of the afternoon foehn will blow and until evening the weather calms down. Temperatures will decrease. On Sunday the sun is shining most of the time, only at the alpine crest there can be some precipitation. On Monday the sunshine will dominate in the whole country, often it will be cloudless.
Saturday, 19.08.
Sunday, 20.08.
Monday, 21.08.
Webcams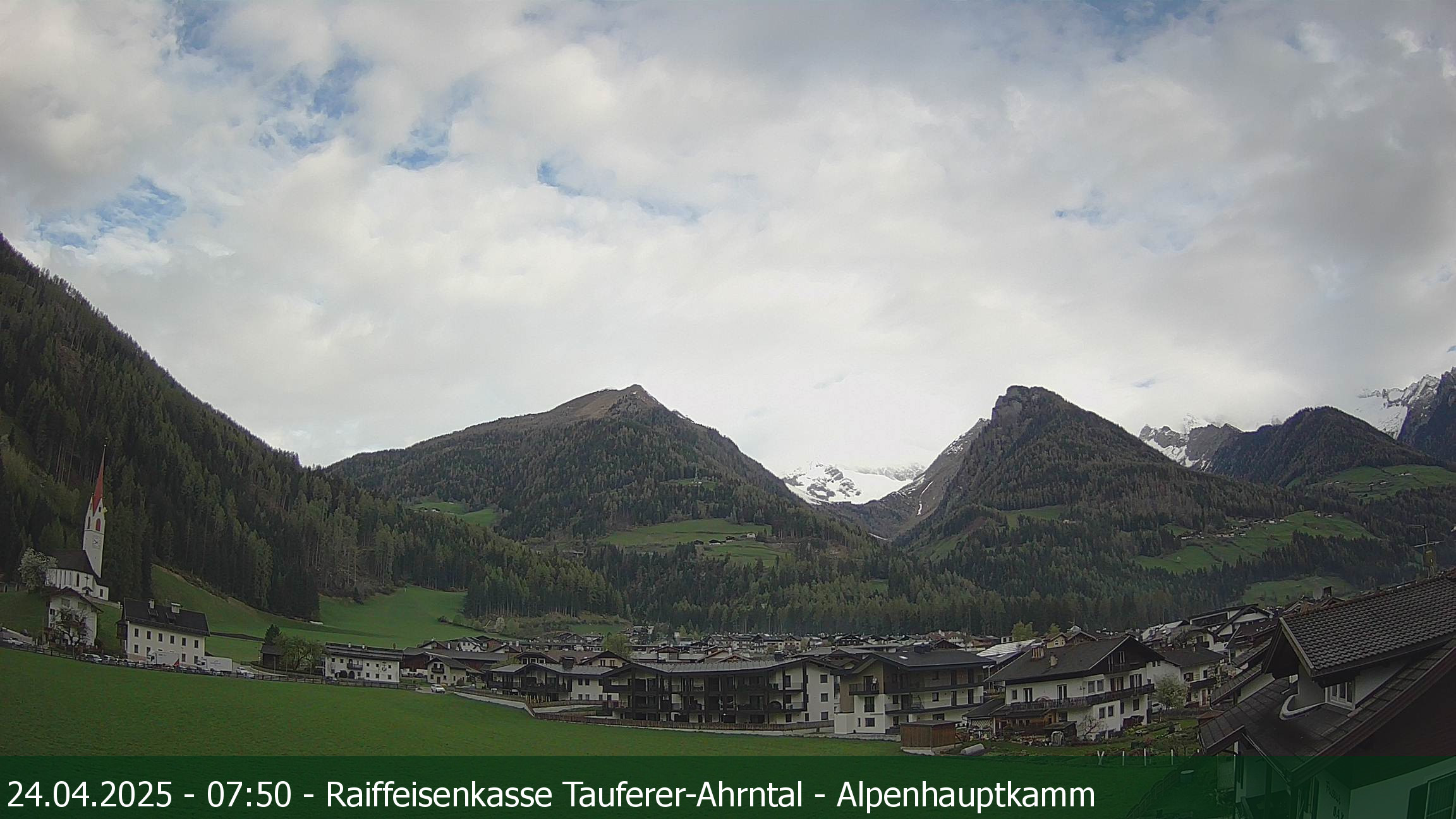 Webcam Lutago
ALL WEBCAMS